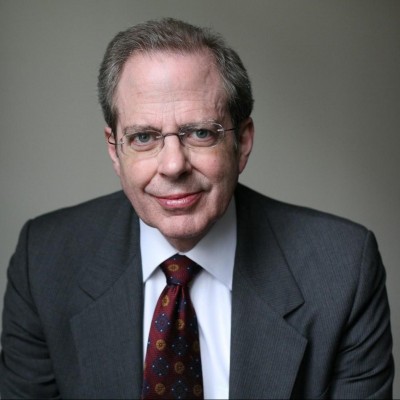 Dr. Stephen Leeb, Ph.D.
Investment Committee Chairman
Stephen Leeb is a prolific author, investment advisor, and money manager who has been analyzing financial markets for over 40 years. Known for his prescience in connecting the dots among hidden or overlooked trends - macroeconomic, scientific, and geopolitical. Meanwhile, accurately describing the investment implications, often going against the conventional wisdom. He is the author of nine books on investing and geopolitical trends including his most recent book, China's Rise and the New Age of Gold: How Investors Can Profit from a Changing World
Dr. Leeb received his bachelor's degree in Economics from the University of Pennsylvania's Wharton School of Business. He then earned his master's degree in Mathematics and Ph.D. in Psychology from the University of Illinois.
How To Profit In A Changing World
In my latest book, China's Rise and the New Age of Gold: How Investors Can Profit from a Changing World, I argue that gold – already the best-performing investment this century – will be rising to unparalleled heights in coming years as China pursues a host of ambitious objectives.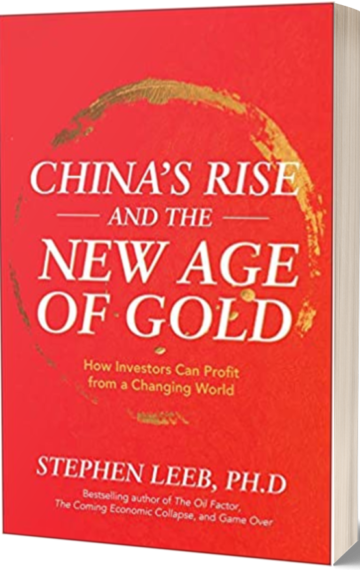 2011: China Threatens America's Place in the World
A decade ago, as many U.S. "experts" insisted China couldn't keep economic growth going, I warned that China was leapfrogging over the U.S. in key areas. That stood in sharp contrast to the U.S., which continues to grow ever more dependent on other countries – including China – for vital resources.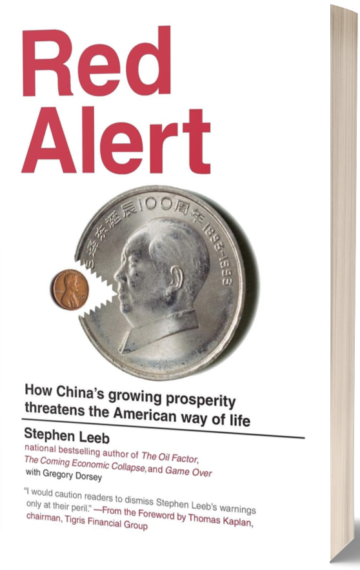 How You Can Prosper in a Shattered Economy
There's the ever-present confusion and dips in the stock market. The world is beginning to see natural resource scarcities. Yes, the economy is definitely a wreck. Even worse, according to most experts, our problems are not going away soon. We're going to be in serious financial trouble for a long time.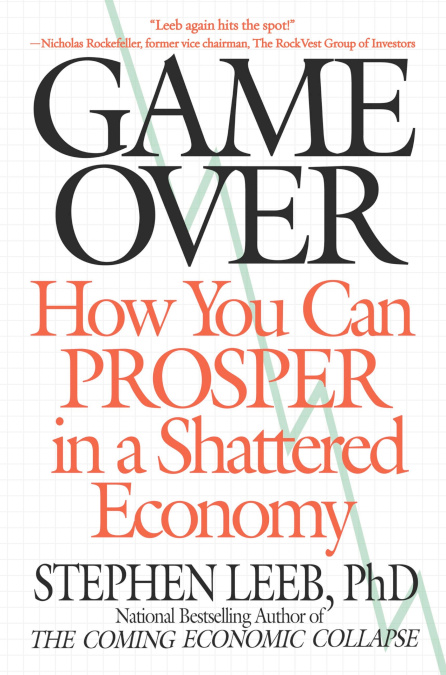 In 2000: Foreseeing the Impact of Falling Home Prices
If home prices suddenly started to fall it could be the vicious circle to end all vicious circles…Could the policy rescue such a situation? It would take massive amounts of money. Interest rates would likely fall to zero. Government spending would need to reach unimaginably high levels.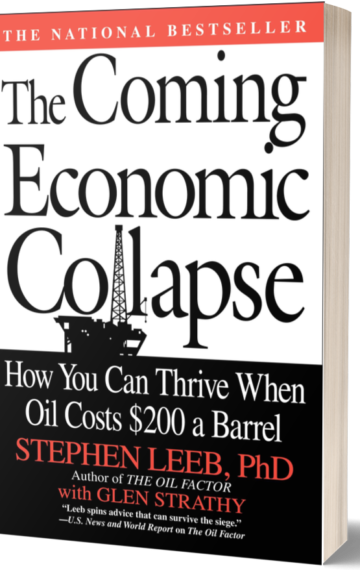 Profit From The Coming Energy Crisis
The Oil Factor was published in 2004 when oil was trading at about $40, and my prediction that prices would soar. The book laid out what I was convinced was a forthcoming mismatch between oil supply and oil demand. In the next several years oil climbed to over $150 a barrel.
The Dot.Com Bust: Foreseeing the Tech Bubble
Instead of chasing tech stocks, I proposed a Model Portfolio with deflation hedges such as zero-coupon bonds along with stocks leveraged to rising commodity prices, including gold miners. Over the next decade this Model Portfolio dramatically outperformed the S&P 500.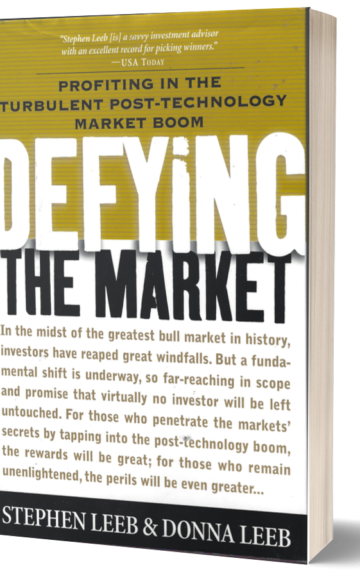 Profiting From The End Of Buy & Hold
Fast forward, indeed, Dr. Stephen Leeb was correct in his predictions made at the time of this book's publication in 1997. Regardless of when this book was written, Dr. Leeb's incredible insight into the cyclical nature of the stock market allows for you to apply these investment principles to any era.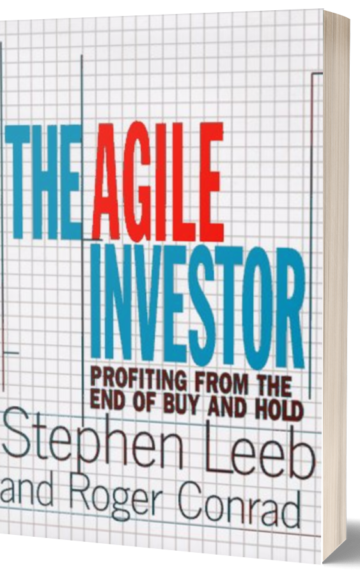 The Five Key Signals for When to Buy, Hold, and Sell
Based on the economic and market models I've show in this book now, in the early 1990s, we have every reason to be optimistic about the decade ahead. The key: inflation seems to be under control.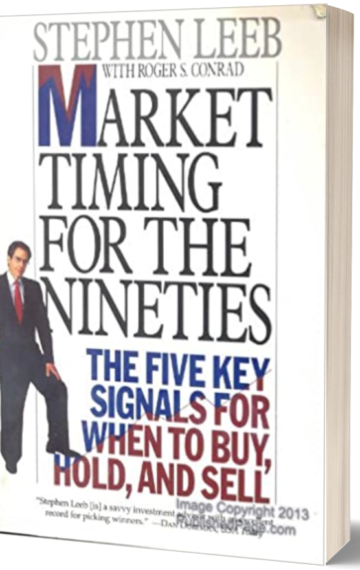 Foreseeing the Secular Bull Market
As the 1980s were getting underway, the mood on Wall Street was sour. Stocks were volatile. The Dow seemed stuck at the 1,000 level. The consensus on the Street was that it would continue struggling within a limited trading range.